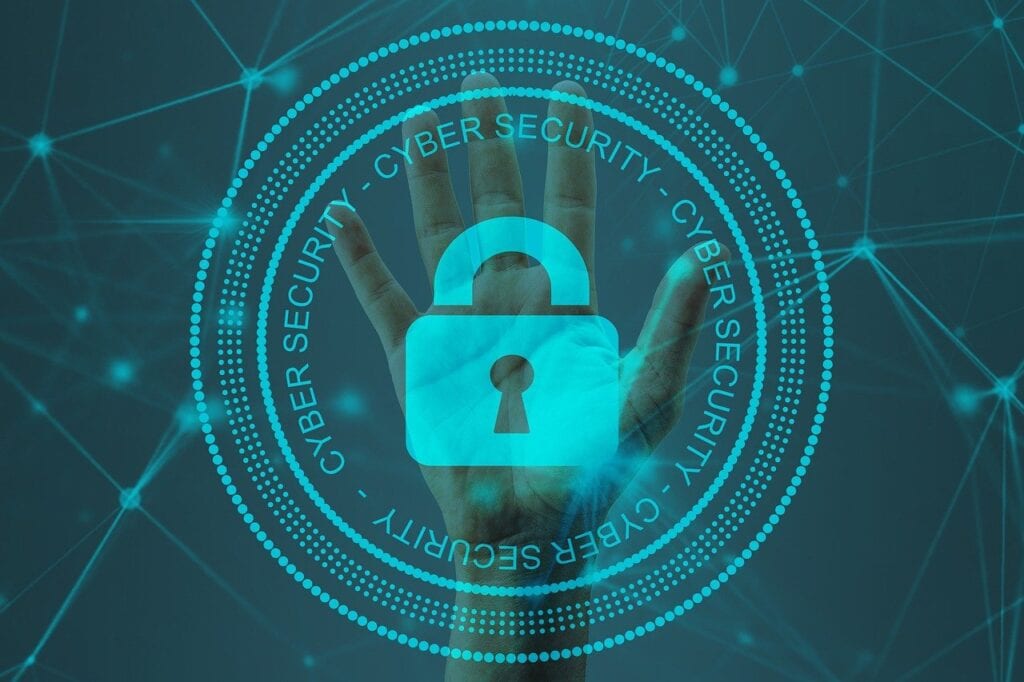 Average salary: $105,000
What is the Cybersecurity Job Demand for 2023 and into the future?
Cybersecurity job demand is very high – a top pick for the best careers of the future
Cybersecurity is one of my top picks for careers of the future, because as the world becomes more digital year after year, so also the need for experts in cybersecurity is growing. Billions are being spent on cloud security tools, cloud security solutions, infrastructure protection, and endpoint security tools. Globally there are millions of unfilled cybersecurity job roles and the demand is very high, so this is a good career to pursue.
Digital life is becoming more prevalent in our lives year after year as people now spend significant portions of their day online shopping, on social media, working, gaming, streaming videos, and more. We have so much personally identifiable information online (name, date of birth, address, etc), health records, financial information, credit cards, health records, passwords, and more. Hackers seek to steal information, attack infrastructure controls, and compromised data security.
As more staff are working from home, the risks to businesses have increased further. Cyberattacks have increased from every 44 seconds, to approximately once every half a minute and ransomware attacks occur approximately 5 times per minute. Cyberattacks are currently costing businesses, organisations, government bodies, and individuals trillions of dollars around the world. As a result, companies are willing to pay high salaries to those who are protecting their data.
How much does Cybersecurity pay?
Cyber security salaries vary from state to state, but often range from $85,000 for roles such as IT Security Consultant to $160,000+ per year for roles such as Chief Information Security Officer. So, it really depends on the level of your role, your experience, your skills, your expertise, but also your location and employer.
What is Cybersecurity
Cybersecurity involves taking measures to protect and secure IT networks, systems, and resources from cyberattacks. It can be a quite fun role where no two days are the same. Cybersecurity is a broad umbrella career that includes different sub-careers and disciplines all working to ensure the integrity and safety of digital systems and networks.
How to get into Cybersecurity
You may be surprised to know that you can get into Cyber security without a degree from a college or university. Some entry-level jobs only require certification or in some cases, relevant experience is accepted. However, some roles do require a bachelor's degree, master's degree, or specialist certifications. Here are some of the educational entry routes into cyber security:
Bachelor's degree in Cyber Security: Many companies do require a bachelor's degree in cyber security or a related degree.
Certified Information Systems Security Professional (CISSP): You need to pass a six-hour exam consisting of 250 questions and have at least five years' experience as a security analyst in two or more of the domains covered in the CISSP. Those with degrees can in some cases be exempt from the experience requirement if approved by the (ISC). You need to achieve a score of 70% on the exam. This test is recommended if you want to secure a role as a Chief Information Security Officer (CISO), which is one of the highest paid jobs in the cybersecurity field.
CompTIA Security+ Program: this is a global certification that is aimed at IT professionals with some experience and you need to pass one examination that consists of both multiple-choice and performance-based questions. Achieving this exam certifies and provides evidence that you have the fundamental skills necessary to perform core security functions and get into the IT security field. This certificate must then be renewed every three years.
Certified Information Systems Auditor (CISA): this certificate is regulated by the ISACA. Applicants must have five years of experience prior to registering for the CISA program and pass the placement examination.
Certified Ethical Hacker (CEH): this certification is regulated by the EC-Council. In this program, you will learn how to use hacking skills to find holes in systems and prevent attacks from happening. The CEH exam is a 4-hour exam with 125 multiple choice questions. This exam will test your knowledge and skills in Attack Detection, Attack Prevention, Procedures, Information Security Threats, Attack Vectors, and more.
Cybersecurity job demand is high is a fast growing career and is high paying, so it is an excellent career to consider for 2023 and for many years into the future. Based on my professional expertise in careers, employment, learning and skills, and extraction of solid research from the U.S. Bureau of Labor Statistics I have been able to extract and summarize key information for you to help you to learn more about cybersecurity. I hope this blog helped you to discover and explore cybersecurity as a potential career choice. To learn more and see my recommendations for Best Future Careers, read my blog article now!
Please follow and like us: