Are you seeking to craft a resume that will make an impression and stand out? An AI Resume Builder can help. This advanced technology uses Artificial Intelligence and Machine Learning algorithms to generate customized resumes tailored specifically to your skills, experience, and goals. With an AI Resume Builder, you'll be able to craft a powerful resume in minutes with features like natural language processing (NLP), keyword optimization, automated formatting options, personalized cover letters, and more. Learn how this cutting-edge tool can take your job search process up a notch by exploring its benefits as well as tips on making it work for you.
What is an AI Resume Builder?
An AI resume builder is an online tool powered by artificial intelligence (AI) that helps job seekers create a professional and effective resume quickly and easily. The program uses AI technology to analyze job descriptions and highlight key skills, work experience, and other important elements of the applicant's profile. By leveraging this data-driven approach, users can save time creating their resumes while ensuring they include all the necessary information required by potential employers.
The AI system also performs tasks such as automatically filling in gaps in your CV or suggesting alternative words for certain phrases that will make it more appealing to hiring managers. In addition to creating a well-crafted resume tailored specifically for each individual job application, some tools also offer features such as cover letter creation and formatting advice based on the specific job you are applying for. This provides job seekers with the ability to demonstrate their strongest attributes in order to make an impression and secure their desired position. AI resume builders are an effective way to quickly create a professional and tailored CV or resume that stands out from the competition.
Benefits of Using an AI Resume Builder
Using an AI Resume Builder is a great way to create a professional-looking resume and has many benefits including:
Time savings: You can create your own resume in minutes without having to worry about manual formatting or design elements.
Access to up-to-date industry trends to ensure your resume or CV follows current standards for format and content.
Recommendations that are based on job titles or keywords related to specific positions, so you know exactly what employers are looking for when they review resumes.
Automated formatting tools such as auto font size adjustments, automatic page breaks between sections, bolding keywords throughout the document, and inserting images into headers or footers for visual appeal
Showcase your qualifications and experience in order to be noticed by potential employers.
Streamline the process of creating an up-to-date, professional resume or CV that is tailored to your desired job role, saving time and energy.
A broad selection of options to customize your resume quickly and conveniently.
How Does an AI Resume Builder Work?
AI resume builders are an invaluable tool for job seekers in today's competitive market. Utilizing natural language processing technology, these tools can analyze job descriptions to identify key skills and suggest relevant words or phrases for your resume. By using the AI resume builder's NLP technology, you can craft a tailored and powerful resume that will make you stand out from the competition.
An AI resume builder starts by analyzing the text of a job description, using NLP algorithms to identify important keywords related to the position. The AI then uses this data to suggest appropriate terms or phrases that could be included in your resume. For example, if a particular job requires knowledge of the Python programming language, the AI will suggest including "Python" as one of your skills on your resume. The AI also offers automated formatting choices, like font size and line spacing, so you don't need to stress about making sure everything looks perfect.
By leveraging the insights of AI resume builders, you can gain a better understanding of what employers look for when reviewing resumes, especially if your job search is outside of your current field or industry. By studying how other applicants with similar backgrounds have tailored their resumes for success, you can get an idea of what kind of information employers value most and make sure yours reflects those values too.
Using an AI Resume Builder also allows you to quickly compare different versions side-by-side so that it is easy to see which version works best before submitting it online or printing it out for mailing purposes. Additionally, many AI Resume Builders offer additional features such as personalized tips based on feedback from recruiters and hiring managers, making them useful not only for writing resumes but also for interview preparation.
An AI resume builder can make the process of creating a professional and effective resume much easier. By leveraging cutting-edge tech, it can help you craft your application materials to make sure they stand out from the competition and give you a better shot at getting hired.
What Features Does an AI Resume Builder Offer?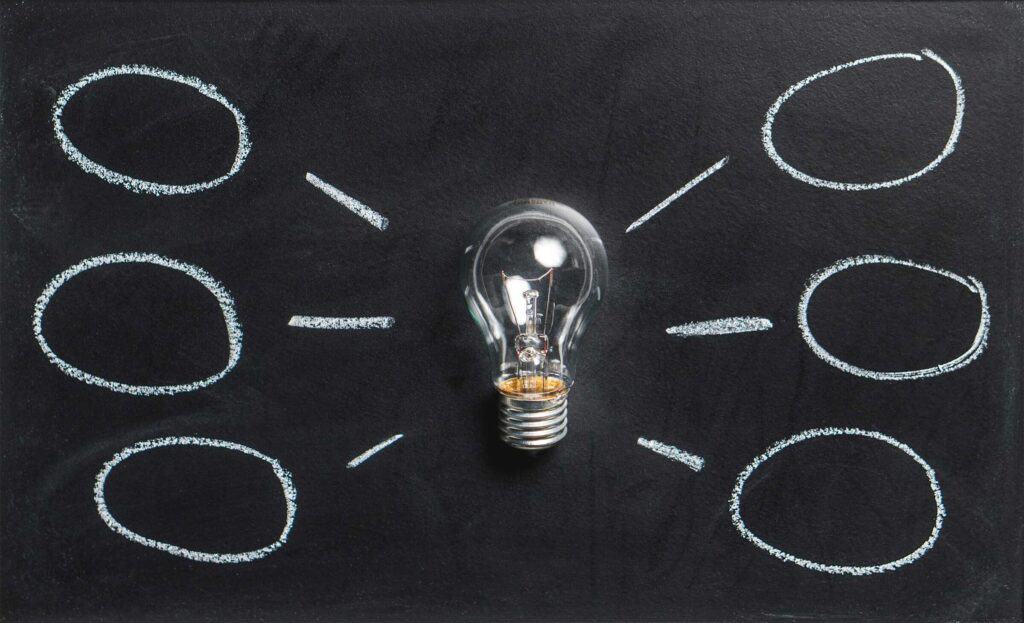 AI resume creators present a variety of advantages that can assist you in distinguishing yourself from other candidates, including automated styling, key phrase optimization, real-time analysis of spelling and grammar errors, adaptable layouts, and much more. Below are examples of features offered by the best AI Resume Builders. However, you need to compare AI Resume Builders, as not all of them offer all of the features listed below.
Automated formatting ensures your resume looks polished and consistent throughout. Automating the line spacing, font size, and margins saves time by eliminating the need to manually adjust them.
Keyword optimization helps ensure your CV is optimized for Applicant Tracking Systems (ATS), which many employers use to scan resumes before they even reach hiring managers.
AI Resume Bullet Writer: With this feature, you only need to enter your job title into the platform, and the AI algorithm will generate customized bullet points that are relevant, unique, and tailored to the specific role you are applying for. This not only saves time but ensures that the content is optimized for success.
AI Editor / Resume Checker analyzes and rewrites the existing bullet points on your resume or CV, ensuring they conform to the best formatting and content practices. This helps to increase the effectiveness of the resume and make it stand out from the competition.
Score Your Resume: Many AI Resume Builders score your resume on its effectiveness and how it compares with successful resumes in the sector or industry.
Personal Profile Generator: The AI Resume Builder evaluates the user's experience and position-specific details to promptly generate a polished and customized Personal Profile that is tailored to the requirements of the job, and optimized for successful outcomes.
AI Cover Letter Writer: This feature enables you to generate customized cover letters quickly by simply inputting a specific job title and company. The AI algorithm generates unique and tailored content in seconds, saving you time and effort while ensuring that the cover letter is optimized for the job application.
AI Resignation Letter Writer: You can create a professional resignation letter quickly and easily by inputting a few key details such as the reason for leaving and the date of departure. The AI generates a polished letter that meets the best content and formatting practices, ensuring a smooth transition from the current job.
Real-time feedback on grammar and spelling errors helps make sure your CV is error free when it reaches its destination.
Customizable templates – AI resume builders offer a variety of templates to make customizing documents easier, and tailored for various industries and job roles. Customizable templates allow you to tailor your resume according to the specific job requirements or industry you're applying for, while still highlighting key skills or work experience in an eye-catching way.
LinkedIn Integration: Some platforms allow you to seamlessly connect your LinkedIn profile to the AI Resume Builder and import work experience, education, and other relevant information into your resume or CV with just a few clicks. This ensures consistency between your LinkedIn profile and resume / CV, presenting your personal brand to potential employers in a professional and unified way.
LinkedIn Optimization: This feature provides you with personalized, AI-powered feedback on how to optimize your LinkedIn profile. The feedback is tailored to your profile and personal branding. It offers suggestions on how to enhance your online presence and increase visibility among the right audience on LinkedIn. It is a valuable tool for job seekers looking to network and make connections in their industry.
Cloud-based Storage: Your resume is securely stored in the cloud, giving you the freedom to access and edit it from anywhere, at any time. This feature eliminates the need to carry around physical copies or worry about losing your resume if your computer crashes.
Multiple File Formats: Most platforms allow you to download your resume in a variety of file formats, including Google Docs, Word, and PDF. This ensures compatibility with any application process, regardless of the employer's preferred file type. With this feature, you can submit your resume confidently, knowing that it will be readable and easily accessible by potential employers.
Blockchain Verified Resume: A few platforms provide a secure and public system that stores essential details to validate a candidate's credentials and authenticity. With this feature, users can ensure that their qualifications and experiences are accurately represented and verified, providing confidence to potential employers.
Analytics Tools allow you to track the performance of your job applications. With this feature, you can get insights into your application's progress and identify areas for improvement. This helps you to understand how well you are doing in the recruitment process and make necessary adjustments to enhance your chances of securing your desired job.
Upload Videos or Audio Clips: Some AI resume builders allow you to upload videos or audio clips showcasing your experience and skillsets, adding another layer of personalization beyond traditional resumes, something recruiters may find particularly attractive during their search for qualified candidates.
Inspect job postings: This helps you to comprehend what recruiters are searching for in potential employees. This can save time by performing tasks such as finding keywords relevant to the position they're applying for.
Website Builder: A few platforms allow you to create a personal website with a single click that transforms your resume into a visually appealing online presence consistent with your personal branding.
An AI resume builder offers a range of features that can help you create an impressive and professional-looking resume. Using the features available, you can tailor your resume to make it distinctive from other job seekers. By understanding how to use the various options available in an AI resume builder, you will be able to craft a winning application that stands out from other applicants.
How Can I Make My Resume Stand Out With an AI Resume Builder?
An AI resume builder can be an excellent tool to help your resume stand out. Making good use of the technology provided will help you achieve success in your job search.
First, if you use an AI Resume Builder to analyze job descriptions, this will be an excellent starting point in helping you to craft a resume tailored for each role you apply for.
Second, you can use the AI Resume builder to automate your CV or resume creation process, saving you time when creating your resumes, since you don't have to manually enter every detail about your past jobs or education history into a form field by field. As a result, you can focus on other aspects of your job search and application process.
Third, you can utilize the AI system to emphasize your valuable skills and experiences on your CV or resume which may not be immediately apparent from reading the job description alone, such as any transferable knowledge acquired through previous roles or hobbies outside of work that could give you a leg up over other contenders vying for the same position.
Fourth, you can use the AI resume builder platform to write cover letters and ensure that each cover letter is personalized according to specific job requirements, by automatically filling in certain fields like company name, contact details, and more, saving users time, while ensuring accuracy. They can also suggest phrases based on analysis of similar positions, which may give applicants more insight into how best to describe themselves in order to land their dream job.
By leveraging the power of an AI resume builder, you can create a unique and professional-looking resume and cover letter that stands out from other applicants. By following some simple tips for using this technology, you will be able to ensure your resume is optimized for maximum impact with potential employers.
What Are Some Tips for Using an AI Resume Builder?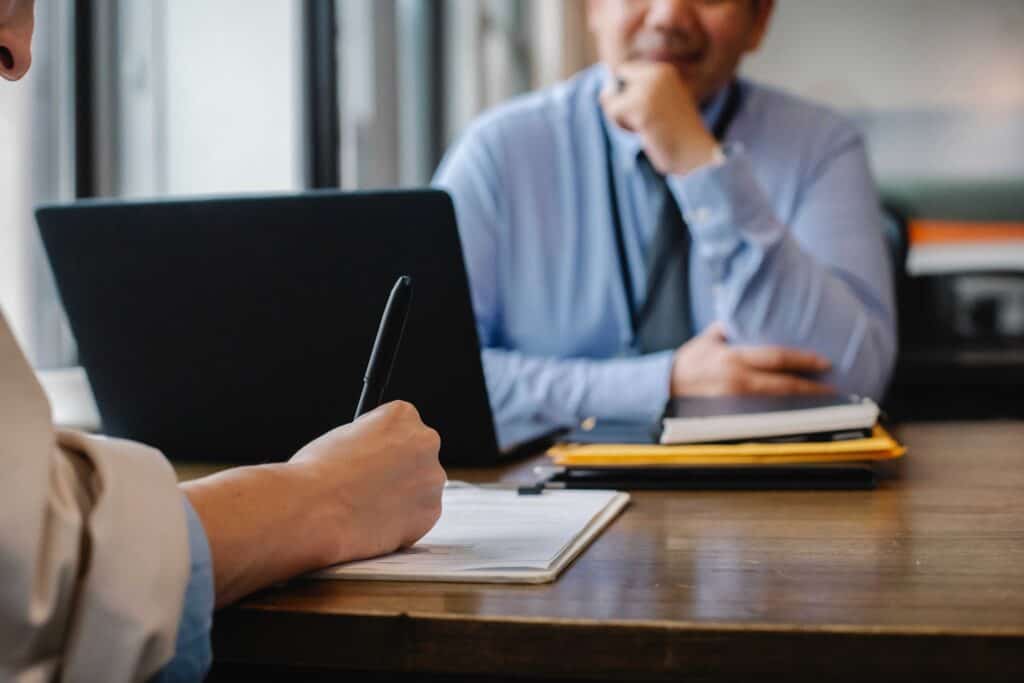 Some of my top tips for using an AI resume builder to create a professional, personalized resume that stands out from the competition include:
Watch the introduction videos or read the instructions thoroughly before you start constructing your resume to ensure that you make use of all available features from the AI Resume Builder.
Incorporating key phrases from job postings into your resume is essential for ensuring that the content of your document aligns with what recruiters are seeking in a suitable applicant.
Utilize the automated spelling and grammar checker. When writing up each section of your resume, be sure to proofread it thoroughly before submitting it as typos and other errors could cost you a potential job opportunity.
Save multiple iterations of your document, so that any alterations can be quickly implemented without having to begin anew.
Don't forget about formatting. Make sure everything looks clean and organized so recruiters won't have trouble reading or understanding what you wrote.
By following certain tips and advice, you can make sure your resume is tailored to the needs of any prospective employer. Once you've found the best AI Resume Builder, you can start taking advantage of its features and benefits to craft the ideal job application.
Where Can I Find an AI Resume Builder?
AI resume builders are quickly becoming the go-to choice for job seekers looking to create a standout resume. AI resume creators provide a straightforward approach to constructing resumes with minimal energy expenditure, while simultaneously enabling users to emphasize the abilities and work background that will make them stand out from other applicants.
When it comes to finding an AI resume builder, there are several options available. Many of the best AI Resume Builders can be found on sites that have been focused on Resume building for years and on new AI Resume Builder sites. They offer both free and paid versions of their AI Resume Builders.
Many online job search sites offer free or paid versions of their own AI resume builders. You can access a range of different templates and tools through websites such as LinkedIn or Indeed, which make creating your perfect CV easier than ever before.
Finally, some universities also provide students with access to advanced software programs designed specifically for crafting resumes or CVs tailored towards their dream jobs after graduation – so if you're still studying then don't forget about this option too.
Overall, there is no shortage of options when it comes to choosing an AI resume builder. Whether it's free online tools or more comprehensive solutions offered by larger companies, take some time researching all your options before deciding on one that works best for you.
Conclusion
An AI resume builder can be an incredibly valuable tool for job seekers looking to create a standout resume. Not only does it save time and effort, but it also provides a range of features that can help highlight skills and achievements, tailor the resume to specific job descriptions, and even offer insights on how to improve the document.
With features such as keyword optimization and personalized templates, it can be easy to customize your resume for any job application or career goal. To ensure your resume or CV stands out in the current job landscape, it is essential to apply some basic strategies and comprehend how these programs operate.
By utilizing an AI resume builder, job seekers can improve their chances of getting noticed by recruiters and hiring managers, ultimately increasing their chances of landing an interview and securing their dream job. However, it's important to keep in mind that the tool is only as effective as the information provided, so it's crucial to carefully review and edit the final product.
Overall, an AI resume builder is a smart investment for anyone looking to streamline their job search process and improve their chances of success. Don't forget to check out the various options available when looking for the best AI Resume Builder, so that you find one which suits all of your needs. With a range of options available online, there's no reason not to give it a try and see how it can benefit your career. Take control of your career and unlock new opportunities with an AI resume builder.
If an AI Resume Builder is not for you, but you still need help with your resume or CV, then consider a CV Writing Service.
FAQs – AI Resume Builder
An AI resume builder is a technology that uses artificial intelligence to create resumes tailored to job seekers' individual needs. It can analyze data from past applications, such as skills and experience, and generate customized documents with optimized content for each position. AI resume builders are designed to help job seekers save time by quickly creating professional-looking resumes that stand out in the competitive job market.
To learn more about the best AI resume builder read my review of Kickresume, Rezi, Skillroads, Resume Worded, and Enhancv. They provide a user-friendly platform with numerous formatting options, comprehensive job search tools, and tailored suggestions to help you create an impressive resume quickly. With their intuitive design, automated formatting options, comprehensive job search tools, and personalized recommendations based on your career goals, the best AI resume builder makes creating the perfect resume effortless. Plus, it has real human support available if needed.
Please follow and like us: