Heart beating . . . sweating . . . panic . . . mind block . . . Interviews can be one of the most nerve-wracking events in life, but they do not have to be. With the right preparation and techniques, interviews can be fun (or at least less stressful), and anyone can succeed.
"110 Job Interview Tips 2024" provides the ultimate guide on how to do well at an interview. If you implement the advice in this guide, I guarantee you will find more success in interviews than you ever thought possible.
Interview Tips 2024: The Ultimate Guide to Successful Job Interviews

What are the Top Tips for How to Do Well at an Interview?
Prepare for your interview
Interview Tips 2024: 8 tips on how to do well at an interview

1. Practice as much as you can. It is a good idea to practice reciting your answers aloud because at first, you might stumble over your words, but over time your answers will get clearer and smoother. Having the ideas in your mind often is not enough because you did not get the opportunity to practice putting these thoughts into articulate sentences.
2. Ask someone in your family or one of your friends to do a mock interview with you. This will help you to prepare, practice reciting answers, fix mistakes, discover questions you did not think about, and build your confidence. It is better to make a mistake with a friend or family member than in the actual interview.
3. The more you prepare, the more comfortable and confident you will be in the interview. As a result, you are likely to be more successful in the interview. Proper preparation will help alleviate some of the stress involved in job interviews and will help to prevent mind block.
4. Familiarize yourself extensively with the job description and person specification.
5. Anticipate questions directly related to the job description and be prepared to answer questions at the interview linked to the job description.
6. Write a list of the job duties and match them to your experience. Think of examples of how you meet the requirements of the job description. Prepare real, specific, and solid examples you can use to highlight your skills.
7. Ensure you communicate your successes and results within your examples when answering interview questions, as this is one of the best ways to prove you are right for the job.
8. Prepare five key selling points that you can take with you into the interview, which will demonstrate that you are the best candidate for the position. Have an example that clearly supports each selling point.
Predict and prepare for common interview questions
Interview Tips 2024: 8 tips on how to do well at an interview

9. If the interviewer says, "Tell me about yourself," this could be an opportunity to talk about your selling points, rather than just giving personal information about yourself.
10. Be prepared to answer questions that relate to things that you wrote on your resume / CV or application form. If someone has helped you to write your CV, resume, or application form, such as a CV Writing Service or friend, make sure you know and understand what is on there.
11. Be prepared to answer questions that are related to your experience and accomplishments. Match your experience and career achievements to what the company is looking for.
12. Make a match between your expertise and the company's requirements, as this technique will help you to sell yourself to the interviewer.
13. Rehearse your answers to common interview questions which are often asked at an interview.
14. Be prepared to tell the interviewers why you want the job. You should be ready to discuss what interests you about the role, how your values match the company's values, what you hope to contribute and achieve, the benefits you appreciate, and how your skills fit well within the needs of the role and organization! The interviewer will want to be convinced that you really want the job.
15. Prepare a list of your own questions to ask the interviewers at the interview. This demonstrates that you are serious about the role, you are interested in the company, and you are curious about what it would be like to work there. It also evidences the research you have done and what you know about the company and industry.
16. Determine where you fall short in the job criteria and take the opportunity to prepare an answer for how you will offset this. Think about any potential concerns the interviewer may have which might cause them to not want to hire you. Then prepare an answer which may help to ease this concern. Anticipation will really help to ensure you are not quickly written off, especially in a competitive interview situation.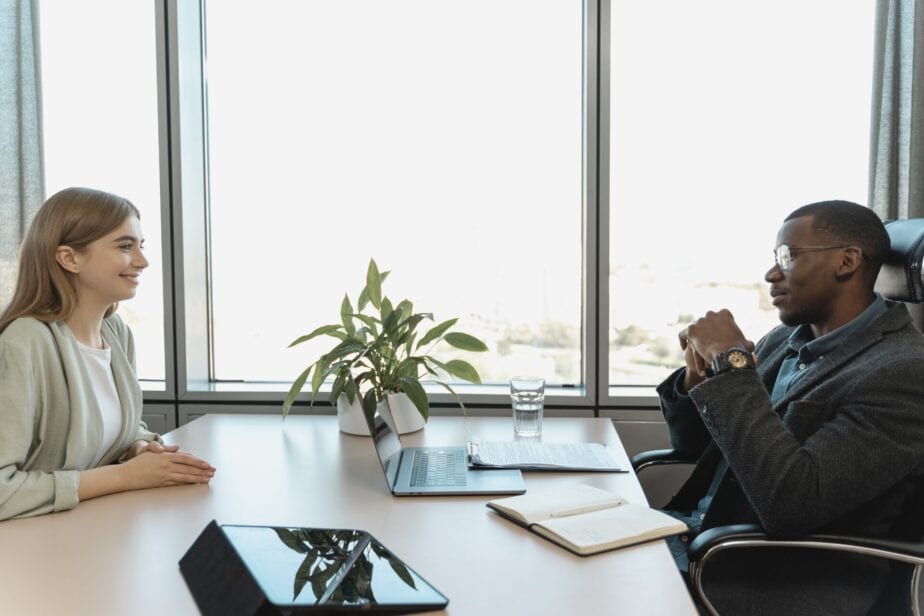 Research the company and sector
Interview Tips 2024: 13 tips on how to do well at an interview

17. It is essential that you research the company/organization with which you are interviewing.
18. Ensure you know the mission, aims, objectives, direction, and values of the company or organization with which you are interviewing.
19. Know exactly what the company does, the products they sell, the services they provide, and who they serve.
20. Become aware of what kind of people the employer wants, how your experience and skills match the kind of people they want, and how your values complement the company's values.
21. Be aware of what learning, development, progression, and promotion routes there are at the company and be able to communicate your desired career pathway for the next 5-10 years.
22. Make sure you know, understand, and can answer questions related to the industry or sector the employer is in. Be aware of major developments and trends in the field/sector of the organization you are applying to.
23. Link what you have learned about the company and industry to your experience when answering questions.
24. Utilize the internet (including looking at the company website and other websites that reference the company), professional magazines, news sources, press releases, social media sites and posts (LinkedIn, Twitter, Facebook), and other sources to research the company.
25. Contact a friend, associate, family member, or anyone you know who is working at the company to find out more about the company (if possible).
26. Be ready for the interview question, "What do you know about this company?"
27. Know the interviewer's name and position within the company or job title. Also, ensure you know the spelling of their name and especially how to pronounce their name. It is important to know who to ask for when you arrive at the interview, and it also allows you to address the interviewer by name during the interview. Most interviewers will appreciate the personal touch.
28. If you are not sure of the name and job title of the interviewer or how to pronounce their name, you can call and ask prior to the interview.
29. Building rapport with your interviewer can strongly increase your chances of getting hired. People hire candidates they like, and who are a good fit for the company culture.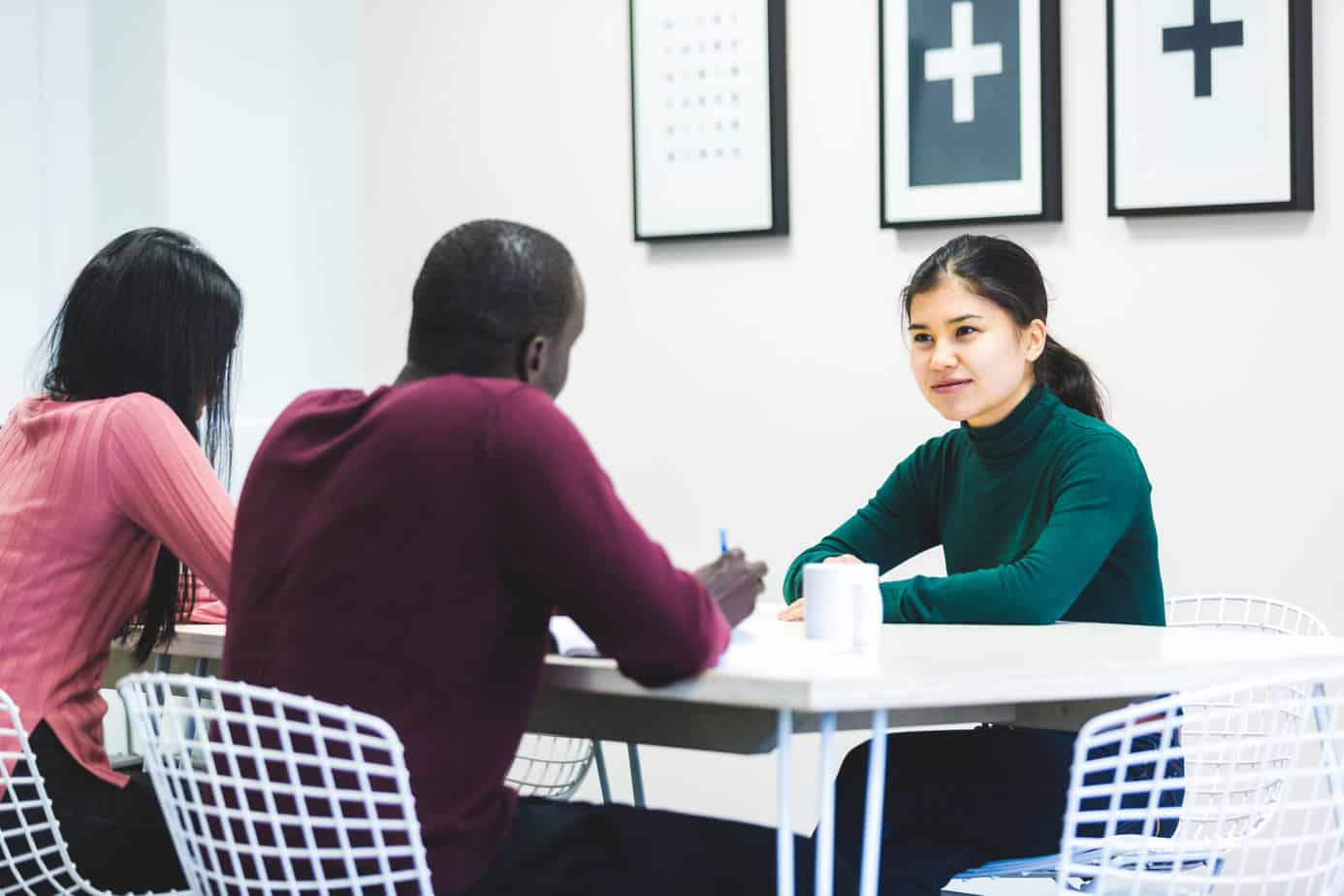 Arrange what you need for your interview
Interview Tips 2024: 5 tips on how to do well at an interview

30. Carefully read the interview invite email, taking note of all the details. One of the biggest mistakes people make is not reading the email carefully and thus they miss key details or are not fully prepared for an aspect of the interview. If you ask a question that is stated clearly in the email already, it will not set a good impression. If you are invited to interview via phone, then listen carefully to the information that is shared with you. Take notes so that you do not forget or miss any key details.
31. Prepare your interview outfit well in advance, so that if anything goes wrong you have time to rectify it. You need to be prepared in case there is an item of clothing you need to wash, iron, or even buy.
32. Arrange a portfolio that contains certifications, qualifications, certificates, diplomas, degrees, examples of your work, evidence of work achievements, and anything else that will highlight you as a candidate.
33. Prepare and bring to the interview your interview invitation, your application form, a few copies of your resume / CV, your references, your photo ID (e.g. passport or driving license), a pen and notepad, your portfolio, copies of letter(s) of recommendation, and transcripts.
34. Get a good night's sleep before the interview, so that you are well-rested, alert, and have a clear mind. Getting enough sleep is usually more important than spending extra time preparing late at night. If you plan for the interview well in advance, then you will not have to cram for the interview late the night before.
What to wear to an interview
Interview Tips 2024: 5 tips on how to do well at an interview

35. Make sure that you dress smart, professionally, and look groomed and neat. Small details really do matter. Make sure your clothes are not damaged, dirty, or stained in any way, shine your shoes, ensure your nails are clean and your tie is straight (if you are wearing one).
36. It is better to err on the side of dressing smart than dressing too casually. What you wear should relate to the company's culture and the position you are seeking. You can email or call the company to find out about their dress code prior to the interview. Alternatively, you may be able to research this on the internet.
37. Do not wear strong perfume or cologne, as this can be distracting and off-putting. Some people also have a negative physical reaction to perfume or cologne, such as headaches.
38. You feel how you look, so when you look good you feel good. This applies to video and face-to-face interviews. So, dress for success.
39. Bring a mask to the interview. Even though masks are not required by law or in most workplaces anymore, you want to be sensitive to the feelings of the interviewers. You do not need to wear your mask when you go into the interview, but have the mask on hand and be prepared to follow the interviewer's lead. If you are given interview guidance by email, letter or phone, do note whether instructions are given regarding wearing a mask.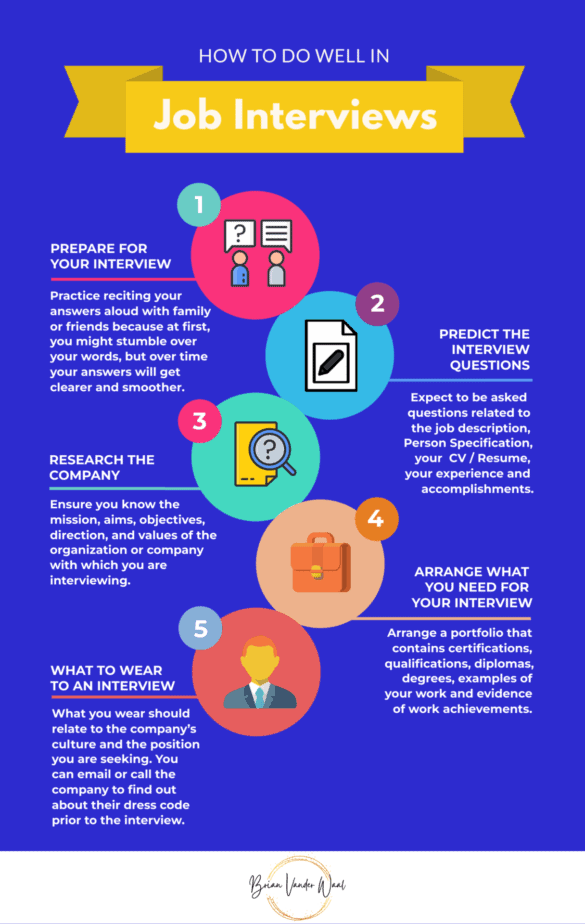 Plan to arrive early for your interview
Interview Tips 2024: 5 tips on how to do well at an interview

40. Prepare the route plan for the interview well in advance.
41. Arrive at the interview location 10-15 minutes prior to the interview to ensure you are on time for the interview and set a good impression.
42. Give yourself enough time to visit the restroom/bathroom/WC, so that you can check your outfit and calm your nerves prior to the interview.
43. Plan to arrive in the area where your interview will be 30-60 minutes early, in case of unexpected traffic or public transport delays. You can go to a coffee shop and relax or do the final preparation if you are early.
44. Travel to the interview location a day or two before so you know exactly where you are going and how long it will take to get there.
The do's and don'ts of interviews
Interview Tips 2024: 11 tips on how to do well at an interview

45. Silence or switch off your phone before you enter the building where your interview is being held. It is incredibly embarrassing and distracting if your phone starts ringing or beeping during the interview. It also does not set a good impression. This also applies to video interviews.
46. Never, under any circumstance take out your phone during the interview. It should be put away in your pocket or a bag. Never check your texts, your messages, or anything else on your phone during the interview. It is incredibly rude to look at your phone and it demonstrates that you are not at all serious about the role. Also, never answer your phone during an interview.
47. Do not bring coffee, soda/pop/fizzy drink, or any other drink into the interview, as it is incredibly unprofessional to enter an interview with this. It will not set a good impression. A water bottle may be acceptable, but usually is not needed, as most interviewers will offer you water.
48. Never chew gum during an interview. It is distracting, incredibly unprofessional, and disrespectful. It communicates that you are not serious about the role.
49. If an interviewer offers you water, accept it. If you need time to think of an answer to a question, one trick is to take a sip of your drink. This allows you to buy some time. Also, if your throat gets dry or you feel a tickle, you can have a drink.
50. Use relaxation techniques, breathing techniques, or mindfulness to help you stay as calm as possible. Some of these techniques you will need to use prior to the interview.
51. Be well-mannered and respectful to any staff you meet before or after the interview, both inside and outside the building, no matter what their job role is. This includes the cleaner, security personnel, receptionists, people you meet in the parking area, and anyone else you encounter.
52. Some studies say that interviewers make up their minds about candidates in the first 90 seconds of the interview. Others say they make up their mind in the first five minutes of the interview. Either way, do know that most interviewers will make up their minds early in the interview and then will spend the rest of the interview looking for things to confirm that decision. So, bring your 'A game' from the beginning of the interview.
53. Follow the interviewer's lead regarding whether to shake hands prior to the interview, especially as we learn to live with COVID or in a post-COVID world. However, if you do shake hands, give a firm handshake as this demonstrates confidence. Make sure your handshake is not floppy, but also do not give a hand-crushing handshake.
54. Show enthusiasm in the way you speak throughout the interview, as this will demonstrate that you are genuinely interested in the role.
55. Show energy and liveliness throughout the interview, rather than appearing dull and lethargic, because employers want to hire people who they feel have a lot of drive, energy, and who will be a go-getter.
Focus on your non-verbal communication in the interview
Interview Tips 2024: 8 tips on how to do well at an interview

56. Remember to smile frequently during the interview. Even if you have a telephone interview, it is still important to smile throughout the interview. Your smile will bring out positivity, enthusiasm, and energy in your tone of voice, rather than dullness. People say that a smile can be heard.
57. Use a firm voice as this demonstrates confidence.
58. Have good posture throughout the interview, whether it be a face-to-face interview or a video interview. Do not slouch in your chair or lean on the desk. Slouching can indicate disinterest.
59. Be aware of crossing your arms or legs as this can give the impression of disinterest.
60. Look alert and attentive throughout the interview. Do not let yourself zone out during an interview.
61. Give good eye contact with the interviewers, but do not stare. If you have a video interview, look directly at the spot where the camera is.
62. Listening well during the interview is one of the most important things you could do in an interview. Throughout the interview, the interviewers are communicating information about their values, goals, interests, and more, which may provide the opportunity for you to respond. Listening well is key to answering interview questions appropriately. Listening well will help to ensure you follow instructions correctly in an interview. Listening well shows you are interested, and you care about what the interviewer is saying. You want to let the interviewer know you heard what was said.
63. Make sure you focus on your non-verbal communication in the interview, because "non-verbal communication is 93% of the message you are relaying in your job interview! Your body language (55% of the message) and the way you speak such as voice tone (38%) for a total of 93%! Your verbal communication is only 7% of the message you are delivering." (Source: https://gabrielatardea-development.blogspot.com)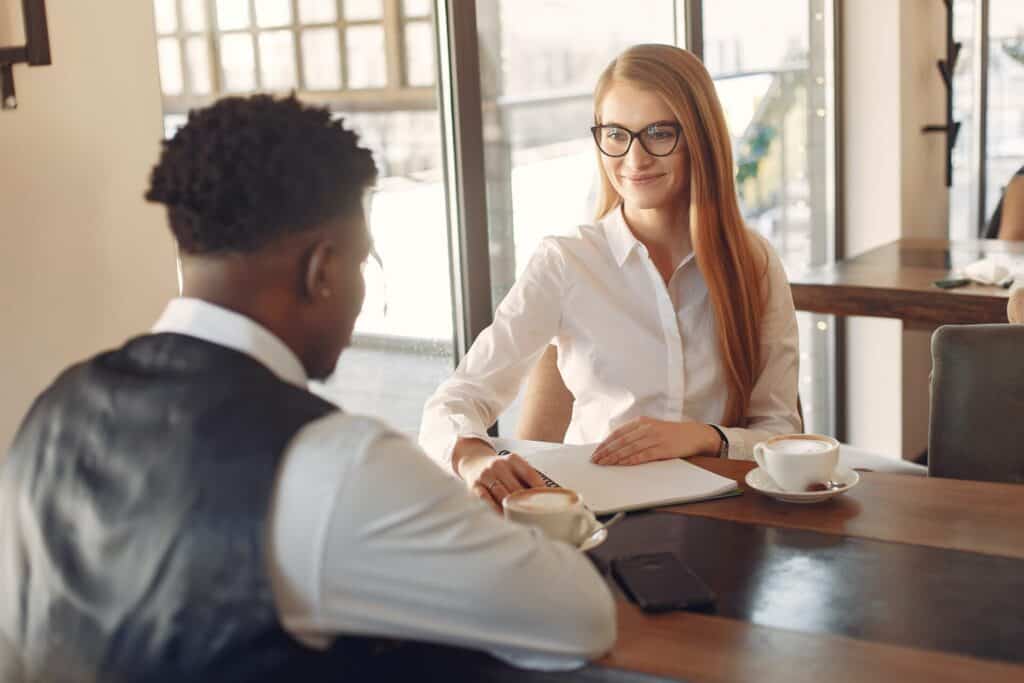 Be positive and humble in your interview
Interview Tips 2024: 5 tips on how to do well at an interview

64. It is usually not advisable to talk about any personal problems or issues during an interview. There may be rare occasions where it is necessary. It is okay to communicate reasonable adjustments needed for the interview or for the job role, related to a disability or health condition you may have.
65. Never badmouth your previous employer, manager, or colleagues, even if it appears the question is leading you into this, as it will not impress the interviewer. Instead, it will just raise concerns and give the impression that you are a troublemaker. At a minimum, it will raise doubts in the interviewers' minds, even if you attempt to communicate that you were a 'victim' in the situation. They may think you will speak the same about them or their company in the future. Managers want to hire people who have demonstrated that they can overcome tricky situations, resolve problems creatively and peacefully and who turn negatives into positives. Also, loyalty is important to employers. Further, there is always the chance that your interviewer will know the people you are badmouthing. They could be a friend, associate, or even a family member.
66. Be positive about your experiences. Avoid negativity about previous work, education, or life experiences you have had. Also, avoid being negative about yourself.
67. There is a difference between demonstrating confidence and being cocky. People tend to view cocky people as annoying, unpleasant, and inauthentic. Many people do not like to work with people like that. Often managers prefer people who are humble, who have the willingness to learn, and who have the right attitude. Humility is number three in Sir Alan Sugar's top eight qualities he looks for in someone he hires.
68. Do not come across as being desperate. This shows a lack of confidence and is unappealing. It is unlikely you will be hired if you come across as being desperate.
How to succeed in the heat of the interview
Interview Tips 2024: 11 tips on how to do well at an interview

69. It is okay to pause before answering a tricky question to give yourself thinking time. It is a misconception that you must respond instantly. You may take your time when thinking of your answer. It is fine to say you need a moment to think.
70. It is completely acceptable to ask for clarification if you are unsure what the question means. It is important that you fully understand the questions you are asked so that you can respond to the questions appropriately. After all, you are scored on your response to the question. It is preferable to ask for an explanation than to answer incorrectly and lose points or a higher rating on the question.
71. Give full and detailed answers, do not just say 'yes' or 'no.'
72. When answering questions, do not speak too quickly. Avoid rushing your answers. Rather speak clearly, at a normal pace. Speaking quickly can show a lack of confidence, poor communication skills and could even demonstrate incompetence.
73. However, do not give long, drawn-out answers either. Do not assume a long answer is a better answer. Avoid rambling. Keep your answers concise and focused. Your answer should be around 2-3 minutes long. During that time, you should make sure that only the most compelling and relevant information is mentioned. Often long answers just contain a lot of waffle. What is important is that you answer all questions clearly and concisely, evidencing your most relevant skills, experiences, and achievements.
74. Use professional language during the interview and ensure you use proper grammar. Be mindful of the words you say and how they reflect on you, your knowledge of the role, and your knowledge of the industry. The words you say will also reflect your communication skills and professionalism, which is something that companies access during interviews. So, it is important to choose your words wisely.
75. Never swear or use slang in an interview.
76. While in interviews we are speaking formally through much of the interview, we should be ready to speak to the interviewers informally as well, such as at the beginning and end of the interview. This allows us to build a rapport with the interviewers and shows good interpersonal skills. People like to hire people who they like and who will be a good fit within the team. However, we need to find the appropriate moments for this and not overstep boundaries. We need to be careful about not being too familiar. You should mirror the interviewers' behavior. The interview is a professional meeting, and our aim is not to make a new friend.
77. Never lie in an interview. The interviewer can often see through your lies and even if you get the job, your employer can dismiss you if they find out you have been dishonest. Also, interviewers respect honesty as it shows your integrity.
78. Avoid mentioning salary and company benefits during an interview unless you are specifically asked about this. If you are expected to negotiate salary, find out beforehand what the usual rate is for the job and then start high and meet in the middle if necessary. Although if the question is asked during the interview you may want to take a more conservative approach, especially if your experience does not match the salary you are asking for. You could end up losing out to someone who asked for a lower salary or someone who asked for the same salary with more experience. Some employers will take a chance on someone with less experience if they can pay them a lower salary.
79. Do not discuss topics like religion or politics during an interview because people often have very strong personal beliefs related to these topics, so you risk upsetting the interviewer and as a result, losing out on the job. These types of topics are rarely relevant to the interview. The only time it would be okay to bring up these topics would be if it is relevant to the role.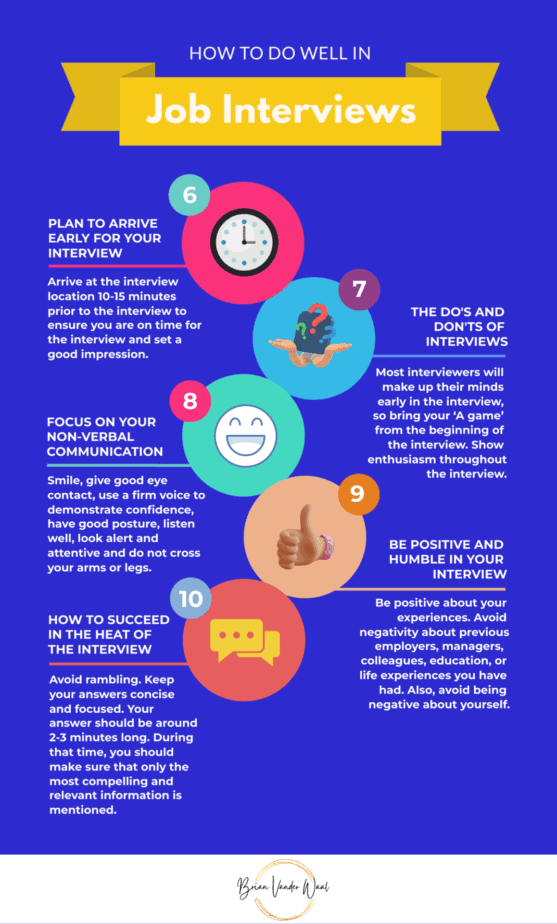 Achieving Success in video interviews and phone interviews
Interview Tips 2024: 9 tips on how to do well at an interview

80. For video interviews, download the app that will be used (e.g. WhatsApp, Facetime, Skype, Zoom, Microsoft Teams,) for the interview ahead of time (if you do not already have it) and set up an account if applicable.
81. For video interviews, test the link before the meeting and make sure you can access the video call.
82. For video interviews make sure your Wi-Fi is working and start logging on 10-15 minutes early in case there is a delay in connecting. Just like a face-to-face interview, you do not want to be late for a video interview.
83. Always have your camera on when you go into a video interview. You will not set a good impression if you do not have your camera on, as it will show that you lack confidence, are not serious about the interview, and are not respecting the interviewers.
84. Do not forget that you are on camera when you are in a video interview and behave in the same way as you would in a face-to-face interview. People sometimes do embarrassing things on camera because they forget they are on camera.
85. Ensure you are prepared for phone interviews, by making sure your phone is fully charged. Also, make sure you have good reception in the location where you will be doing the interview.
86. For video and phone interviews, find a quiet space without distractions, where you will be able to hear the interviewer clearly. This will ensure you hear everything they have to say, the questions they are asking, and the information they are sharing.
87. For video interviews, make sure your background is appropriate and professional. This includes ensuring any pictures, photos, signs, or posters are appropriate and will not cause offense. You do not want to lose out on a job opportunity based on an inappropriate background.
88. For phone and video interviews, make sure you do not have any background noise (construction outside, TV, music, screaming children) in the place where you will be doing the interview. This will help to prevent embarrassment, you from getting distracted and awkward moments. It will also show respect for your interviewers and that you are taking the interview seriously.
Be prepared to manage tough questions during an interview
Interview Tips 2024: 5 tips on how to do well at an interview

89. During your interview, if you are asked about a skill or experience that you do not currently have, be honest and tell the interviewer. However, you could explain what you would do in that situation. You could also talk about similar things you have done or transferable skills you have. You could further explain that you are a fast learner and give an example of something else that you successfully learned to do in a short period of time without any prior knowledge.
90. If you are asked about being made redundant from your previous job, try to stress it was a business decision, or the result of COVID (if applicable) and describe what positive actions you have been taking since that time.
91. If you were fired from a previous job due to your performance or conduct at work, explain what you have learned from this situation and what steps you have taken since to develop yourself.
92. If you are asked why you have been out of work for an extended period of time, honestly explain the situation, but also describe all the positive things you have been doing in the meantime to develop your knowledge, skills, and experience. Explain that you are eager to return to work and to develop within the company you are applying to.
93. If you are asked about why you want to leave your current job (or if you already left your most recent job), you can explain that you are seeking to develop in your career, you want a fresh challenge and you want to progress. However, you can also explain that you were incredibly grateful for the opportunity and that you learned a lot.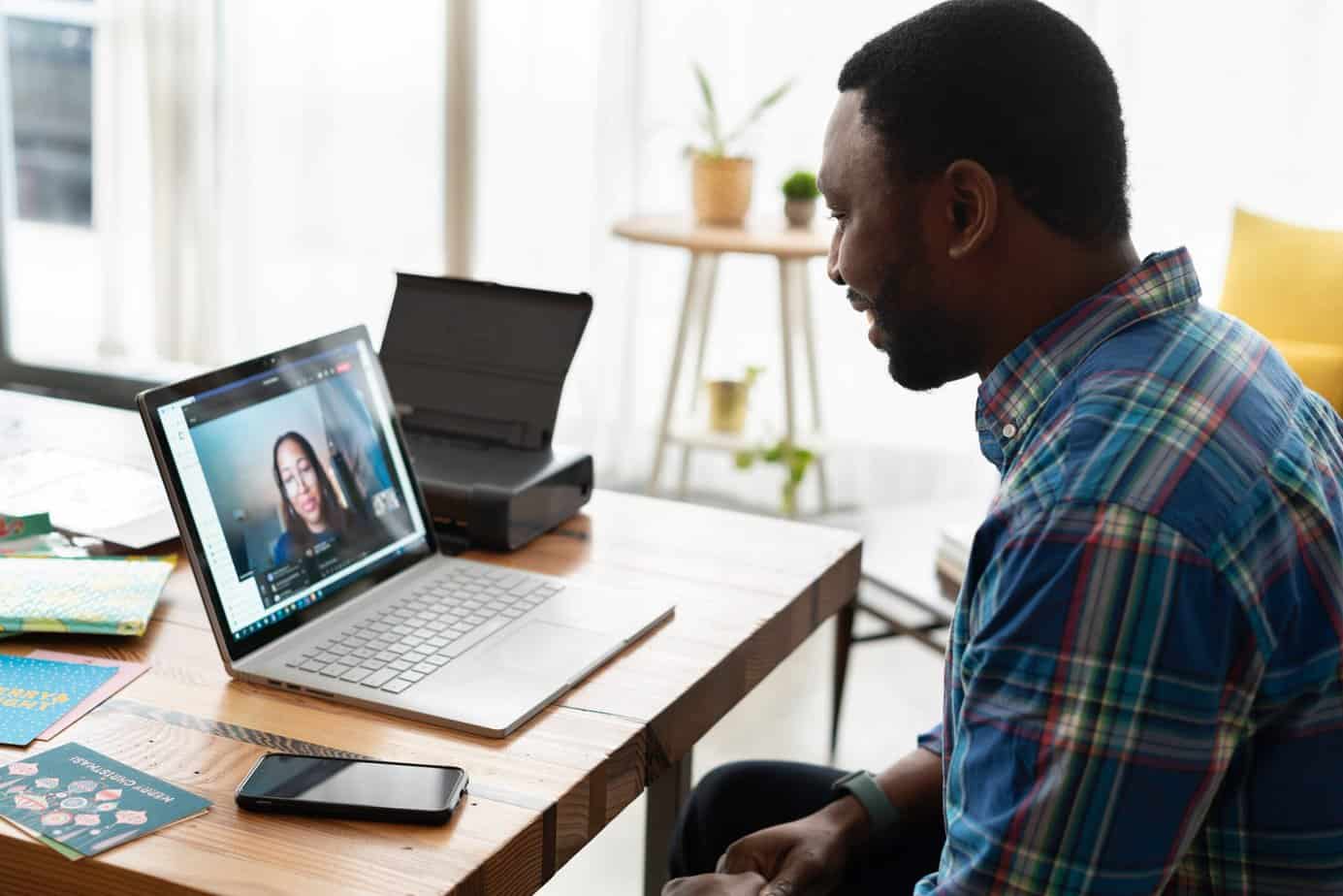 Utilizing the STAR Technique to answer behavior-based and competency-based interview questions
Interview Tips 2024: 11 tips on how to do well at an interview

94. Behavior-based or Competency-based interview questions are used in a high percentage of job interviews because it provides a straightforward way for the interviewer to make an objective assessment of whether the candidate's experience, skills, and qualities match the job requirements. It also makes it easier for the interviewer to compare and score candidates. If you want to know whether you are being asked a competency-based interview question, be aware that competency-based interview questions usually start along the lines of "tell me about a time when."
95. A lot of people find behavior-based and competency-based interview questions difficult to answer, but it does not have to be difficult. The best way to answer behavior-based or competency-based interview questions is by using the STAR technique. Using the STAR technique will help you to answer each question in an organized and step-by-step way. It also helps you provide specific examples and evidence which show that you have the experience and skills needed for the role. It helps you to tell your story.
96. The 'S' in the STAR technique stands for 'Situation.' You begin your example by explaining the situation you were facing. You are giving a context and background to the situation or set the scene. You might share details regarding the project you were working on, a problem you faced, when it happened, who was involved, and other relevant details. The situation (which relates to the background and context) should not be confused with the task.
97. The 'T' in the STAR technique stands for 'Task.' This is your exact role in the situation. You should describe the task you needed to complete. It is important that you explain to the interviewers your task, rather than what the other members of the team were tasked with. This is because you are trying to demonstrate your skills, rather than theirs.
98. The 'A' in the STAR technique stands for 'Actions.' Here you can explain what actions you took in your example. This is the most important part of the STAR technique because it gives you the opportunity to explain to the interviewer what you did in this situation. You need to talk about your actions, so using 'I' rather than "we" is important, so the interviewer knows what skills you demonstrated through your actions. It is important to share a lot of detail as the interviewer will know nothing about the example you are sharing. Even if you are interviewing for a promotion and the manager does know about the task and what you did, you still must explain your actions in detail to score higher. It is important to explain how and why you took the actions you decided to take.
99. The 'R' in the STAR technique stands for 'Result.' You need to explain the positive result of your work and what you achieved. Ideally, your result should usually be a quantifiable result. For example, increased sales or profits, efficiency savings, repeat business, and more. However, it could be something like a satisfied customer, which is less quantifiable, but still is a clear result, especially if feedback has been given.
100. You can demonstrate to interviewers that you are a reflective professional if you explain what you learned from a specific work project or situation and what you would do differently the next time. This will impress the interviewer because this is a skill and practice that managers want their staff to have.
101. When you are preparing for interviews using the STAR technique, you should make a list of the skills and experiences that are required for the job as stated in the job description. Then, think about specific examples of times that you displayed those skills, writing down the situation, task, action, and result in each example. Writing it down will help you to make sure you structure your answer using the STAR technique and commit your answer to memory. You can then read and review your answers in the run-up to the interview.
102. Another tip is to practice common competency-based interview questions and try answering each of them using the STAR technique.
103. When answering a question using the STAR technique, be as specific as possible when sharing your example. Sharing generalized actions such as 'I supported the customer' or results such as 'the customer was happy' will not impress your interviewer as they do not evidence the skills you demonstrated and are not measurable. The best answers will give specific actions you took or quantifiable results to evidence to your interviewer that your actions had an impact.
104. When answering behavior-based, competency-based, and other interview questions, make sure your examples and answers are relevant to the questions being asked. For example, if the question is about problem-solving, make sure that you give an example of a time that you found a creative solution to solving a problem.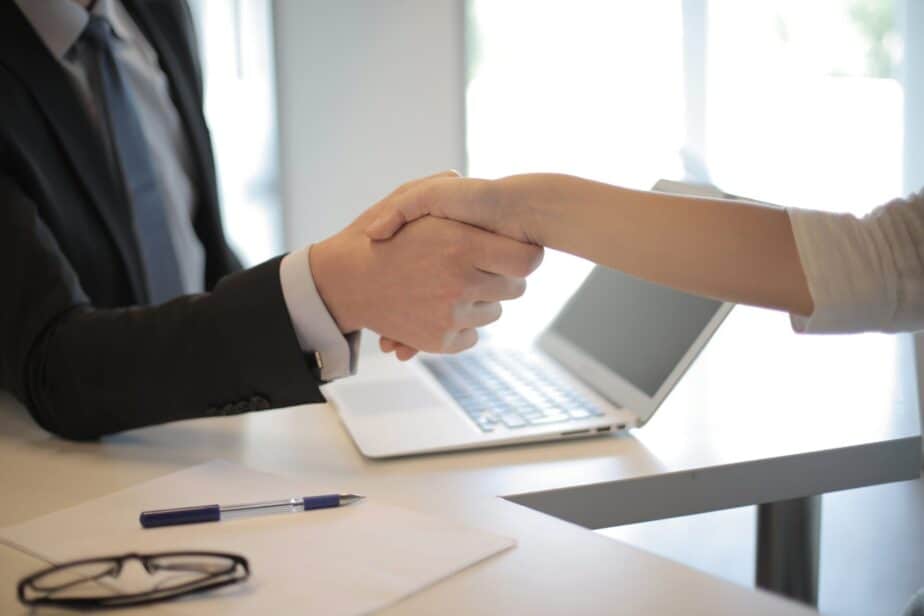 What to do at the end of the interview and after the interview
Interview Tips 2024: 6 tips on how to do well at an interview

105. At the end of the interview express your strong interest in the role and excitement for the role.
106. At the close of the interview, ask your interviewer what the next steps will be or what will happen next. This will ensure you are prepared; you know what to expect and will show your interviewer your initiative and interest in the role.
107. As you are leaving the interview, make sure you thank the interviewers for their time, smile and if it feels appropriate in a post-COVID world, shake the interviewers' hand. You can usually get signals regarding whether the interviewers feel comfortable with this, or you can follow their lead.
108. After the interview, always send a personal thank you note within 24 hours of the interview to each of the interviewers, thanking them for their time and for the opportunity. You can send a thank you note via letter or email. It is a good idea to personalize your note by referring specifically to what you and the interviewer discussed. In the thank you note, you should again express your strong interest in the role, summarize what you most want the interviewer to remember about you, and include any details you may have forgotten to mention during your interview.
109. If you do not already have the contact details of those who are interviewing you, you can ask the interviewers for their business cards or ask the receptionist for the contact details of the interviewers, so that you can send a follow-up note.
110. Finally, always ask for feedback on your interview after the interview (even if you were successful). Use the feedback given to help you improve for the next interview.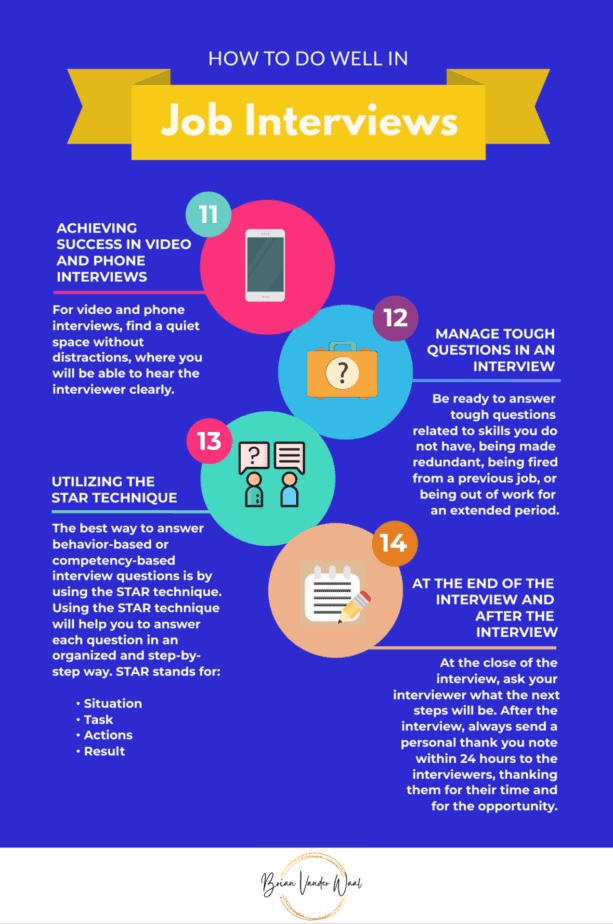 Summary / Conclusion:
After reading these 110 interview tips, you should now have a better understanding of:
How to prepare for your interview
How to predict the interview questions and prepare for common interview questions
How to research the company and sector
What to arrange prior to your interview
The do's and don'ts of what to wear to an interview
The importance of arriving early for your interview and how to plan for this
The do's and don'ts of interviews
How to focus on your non-verbal communication in the interview
The importance of being positive and humble in your interview
How to succeed in the heat of the interview
How to prepare for and succeed in video interviews and phone interviews
How to manage tough questions during an interview
How to utilize the STAR Technique to answer behavior-based and competency-based interview questions
What to do at the end of the interview and after the interview
If you follow these interview tips which I have taught you, you can succeed in your next interview. Wishing you the best of luck with your interview! I am sure you will be great! I would love to hear from you after your interview and your story of success!
If you would like to learn more about careers of the future, read my top picks for the best future careers.
Sources:
Please follow and like us: