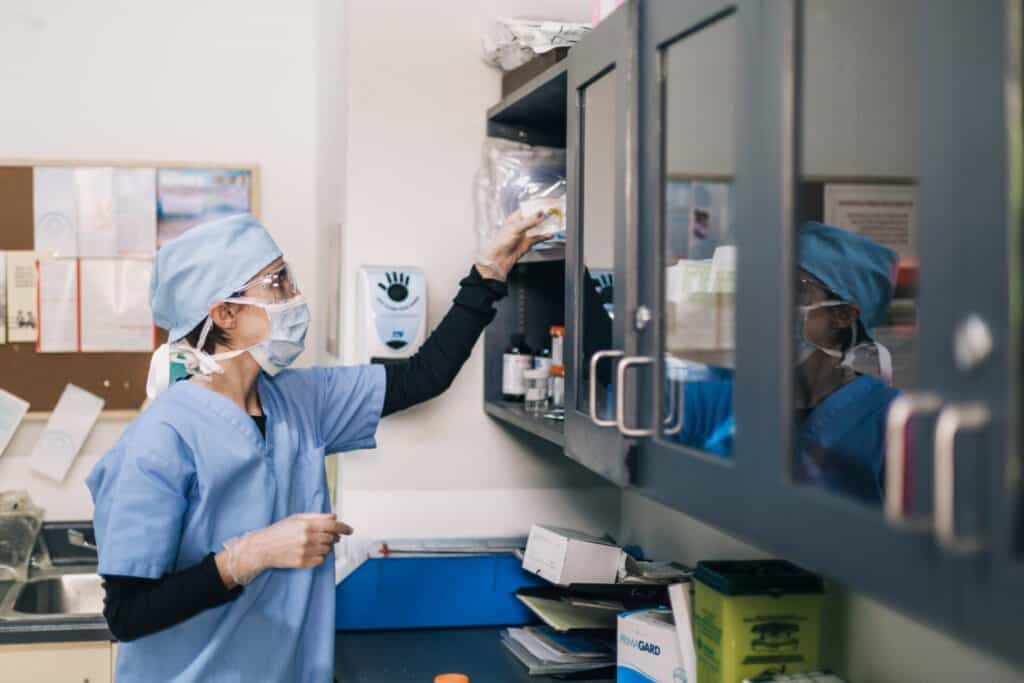 Median annual salary: $122,300
Why Physician Assistant?
Physician Assistants (also known as PAs) is one of my top picks for best future careers, because it is high paying, with high job satisfaction and currently it is the tenth fastest growing job in the US. More than 80 percent of Physician Assistants are satisfied with their job (Source: JAAPA). According to the U.S. Bureau of Labor Statistics, employment of Physician Assistants is projected to grow 31 percent from 2020 to 2030. They also project there will be an average of 12,200 vacancies for Physician Assistants each year between 2020 and 2030.
What is the Salary of Physician Assistants?
The median annual wage for Physician Assistants was $122,300. Salaries range from $77,000 to more than $173,800 based on experience, training, specific role, speciality and location.
What do Physician Assistants do?
Physician assistants examine, diagnose and treat patients in all areas of medicine, including primary care, family medicine, emergency medicine, surgery, and psychiatry. They work with physicians, surgeons, and other healthcare workers. In fact, state licensure laws require physician assistants to hold an agreement with a supervising physician. Their duties include:
immunizing patients
diagnosing injury or illness
Prescribing medicine
Ordering and interpreting diagnostic tests (ie x rays, blood tests, etc)
setting broken bones
reviewing medical histories
assessing and recording a patient's progress
"The work of physician assistants depends in large part on their specialty or the type of medical practice where they work. For example, a physician assistant working in surgery may close incisions and provide care before, during, and after the operation. A physician assistant working in paediatrics may examine a child and give routine vaccinations. In some areas, especially rural and medically underserved communities, physician assistants may be the primary care providers at clinics where a physician is present only 1 or 2 days per week. In these locations, physician assistants collaborate with the physician as needed and as required by law. Some physician assistants make house calls or visit nursing homes to treat patients." (Source: bls.gov)
How to Become a Physician Assistant
To become a Physician Assistant, you usually need a master's degree. Application to Physician Assistant programs is very competitive. Prior to applying for graduate school most people will have a bachelor's degree in healthcare fields with a focus in science. You will usually need to complete at least two years of college coursework in basic and behavioral sciences before applying to a PA program, which is very similar to pre-med. Most programs have the following prerequisites:
Chemistry
Physiology
Anatomy
Microbiology
Biology
All states require physician assistants to be licensed through passing the Physician Assistant National Certifying Examination (PANCE) from the National Commission on Certification of Physician Assistants (NCCPA). Physician assistants must complete 100 hours of continuing education every 2 years in order to keep their certification. Further, they must take a recertification exam every 10 years.
Why Physician Assistant?
Physician Assistant is an excellent career choice for the future because it is currently the tenth fastest growing career, so this is why Physician Assistant is an excellent career to consider for 2022 and for many years into the future. Based on my professional expertise in careers, employment, learning and skills and extraction of solid research from the U.S. Bureau of Labor Statistics I have been able to extract and summarize key information for you to help you to learn more about a career as a Physician Assistant. I hope this blog helped you to discover and explore a job as a Physician Assistant as a potential career choice. To learn more and see all my recommendations for Best Future Careers, read my blog article now!
Please follow and like us: